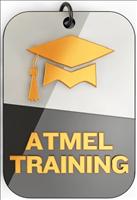 2,626
Downloads of v 1.0.0
2017-12-22
Last published
ATmega328PB Xplained - Introduction...
1.0.0
This training module introduces Atmel Peripheral Touch Controller (PTC) of new generation AVR devices.
This training module consists of: 1. Procedure to create a QTouch Project using QTouch project builder wizard 2.Analysis of touch data on QTouch Analyzer 3. Understanding QTouch Library API and Sensor Individual parameters 4. Read/Modify QTouch parameters using TWI.
Note: Hardware platform used for this training module is ATmega328PB Xplained Mini kit.
To install ATmega328PB Xplained - Introduction to PTC on AVR, download this extension and open it. It should install into Atmel Studio. Please make sure you have the necessary version of Atmel Studio installed in your PC.
Supported Products: Atmel Studio 7.0
Owners
Authors
Tags
Dependencies
Version History