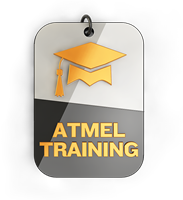 3,836
Downloads of v 2.0.1
2017-12-22
Last published
Introduction to QTouch Design...
2.0.1
This hands-on will demonstrate the ease of use of the different Atmel QTouch technology tools which are used to develop and tune capacitive buttons, sliders and wheels designs, providing within Atmel Studio the most advanced integrated environment for developing touch-enabled AVR or Cortex-M processor-based applications.
To install Introduction to QTouch Design Parameters using SAM, download this extension and open it. It should install into Atmel Studio. Please make sure you have the necessary version of Atmel Studio installed in your PC.
Supported Products: Atmel Studio 7.0
Owners
Authors
Tags
Dependencies
Version History